The Auction
As in previous years, we ran an auction on the Saturday evening of the convention. This was, I'm happy to say, a fair success. A notable starring set of lots was a set of (totally unofficial) Munchkin cards, donated by John Kovalic.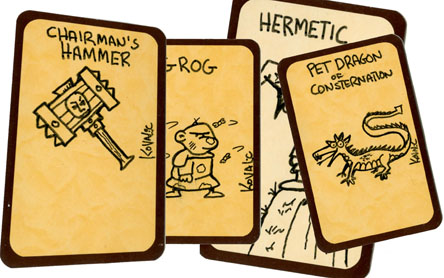 The Raffle

We also ran a raffle in aid of Practical Action, a charity that uses technology to challenge poverty, working with poor women and men around the world, raising over £250.
This 'Web page is copyright Consternation II, 2010, 2011.